GLOBAL SHIPPING AGENCIES, EVERGREEN LINE
GSA as a shipping agent, positively highlights the information from the SICEX tool, which we are subscribed to (SISMAR) because of the high quality of its content, the supporting sources and the validity of the data.
With this information, GSA and its represented EVERGREEN LINE, can access a real and detailed vision of the Colombian maritime market. Identify its own performance and the competition?s and their participation. Anticipate the future, decide and ultimately apply all the possible rationality to the business and expansion plans to be developed; moreover, it eases the selection of specific goals, as well as gives orientation in the necessary actions to achieve them.
The tool successfully complements our internal strategies in GSA; specially our CRM. Allowing us to know and inspect in detail our client?s information. Which final objective is not only to increase sales or hold clients, but also to raise the customers? level of satisfaction to the point of winning its loyalty and allegiance.
E C C Group
We use SICEX because it contributes to the centralization of the commercial activity, which allows us to access all the needed data to make trades. Due to these characteristics, this portal helps to efficiently benefit from the advantages of the FTA. In addition to help identifying the export and import companies.
C.I. ECOEXIM Ltda
We use the information from SICEX as a strategic, support tool due to its informatics content. Which helps us by providing the knowledge about the different markets where we operate.
.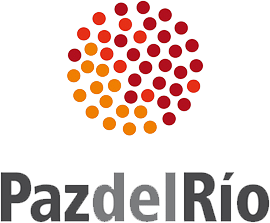 ACERIAS PAZ DEL RIO S A
It's a tool that allows us to plan our commercial strategies; and also, to have a greater knowledge of the market by understanding with better detail and depth who are the importers, prices, origins and volumes among others. In an easy, fast and dynamic way.